Auditorium / Annex of the Coal Mine Museum in Senjski Rudnik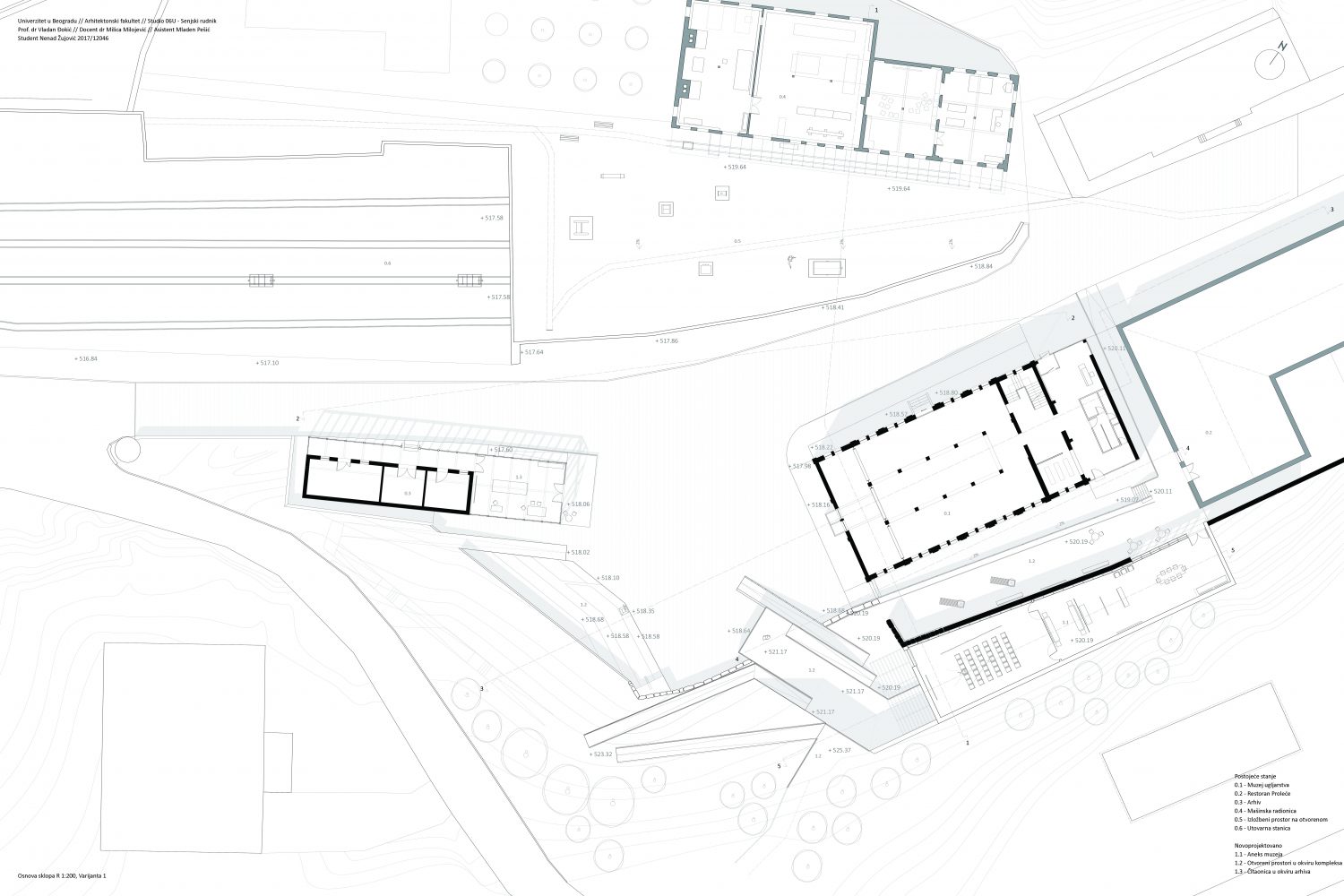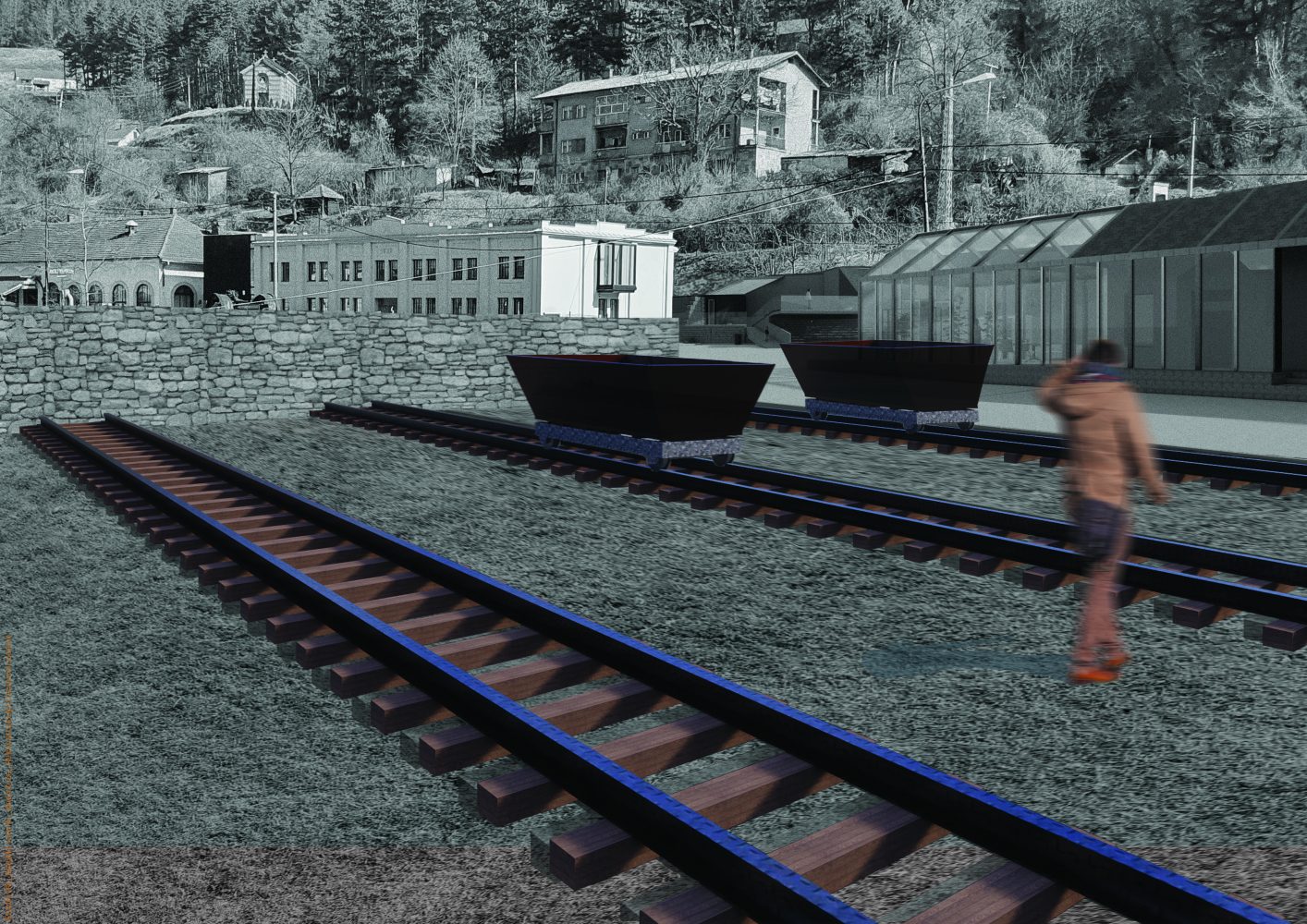 The main idea is based on the revitalization of the space within the Coal Mine Museum in Senj. On the one hand, additional content has the role of completing the museum's program, and on the other hand, to accentuate the space of the former loading station. During the last century, the loading station was an important place for this settlement, as well as for the miners, because the coal was sorted in this very place, and then transported from there. The implementation of new, open spaces, on several levels, enables the perception and emphasis of the space of the loading station, but also the space of the former workshop.  
The annex of the museum is a part of the intervention which has the role of enabling the perception of the history and culture of the Senj mine through a new, visual format. The upgrade of the archive building served as a reading room, enabling the local population and visitors to see the history of this settlement through a written format. Open spaces that are developed on several levels, represent a link between the already mentioned elements of intervention, emphasizing the perception of the wider space around the museum, but also representing a kind of deviation from all of the above, as well as space for recreation.  
The hilly landscape, which largely surrounds the museum, served as an auditorium space, from where it is possible to see different cultural and historical layers of the Senj mine. The main feature of the intervention is the revival of the central part of the settlement of Senjski rudnik. The aim is to enable the emphasis on the cultural and historical context through interventions, which are partly discrete. The addition of new layers aims to improve the already existing identity of this settlement.