Disclosing Community
An urban parenthesis in Vicenza: the former convent of San Biagio. Project Narratives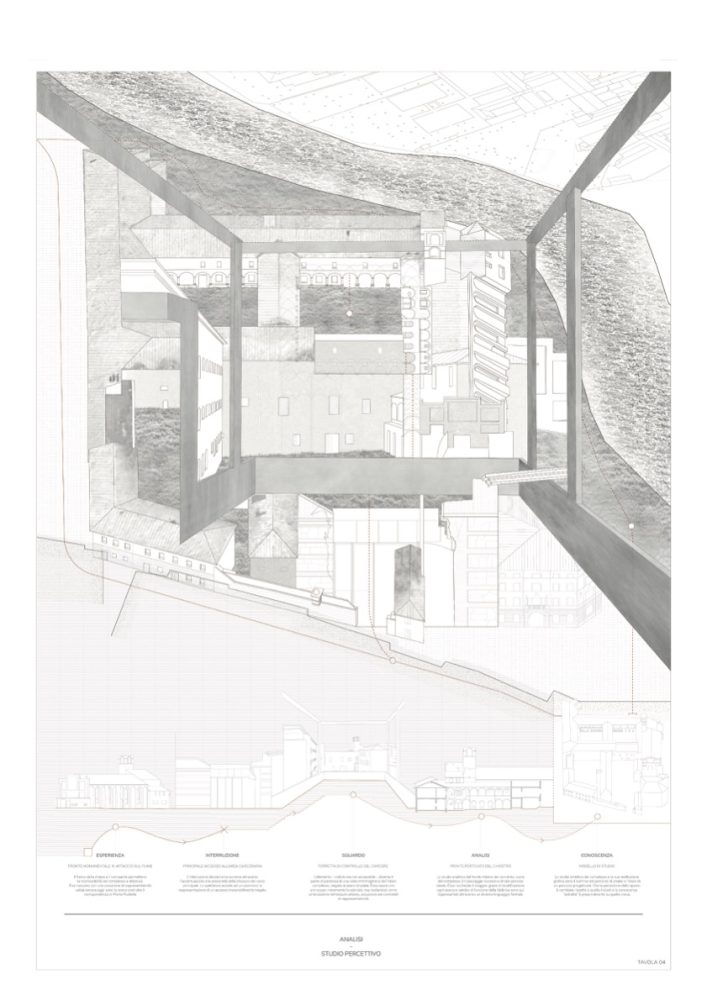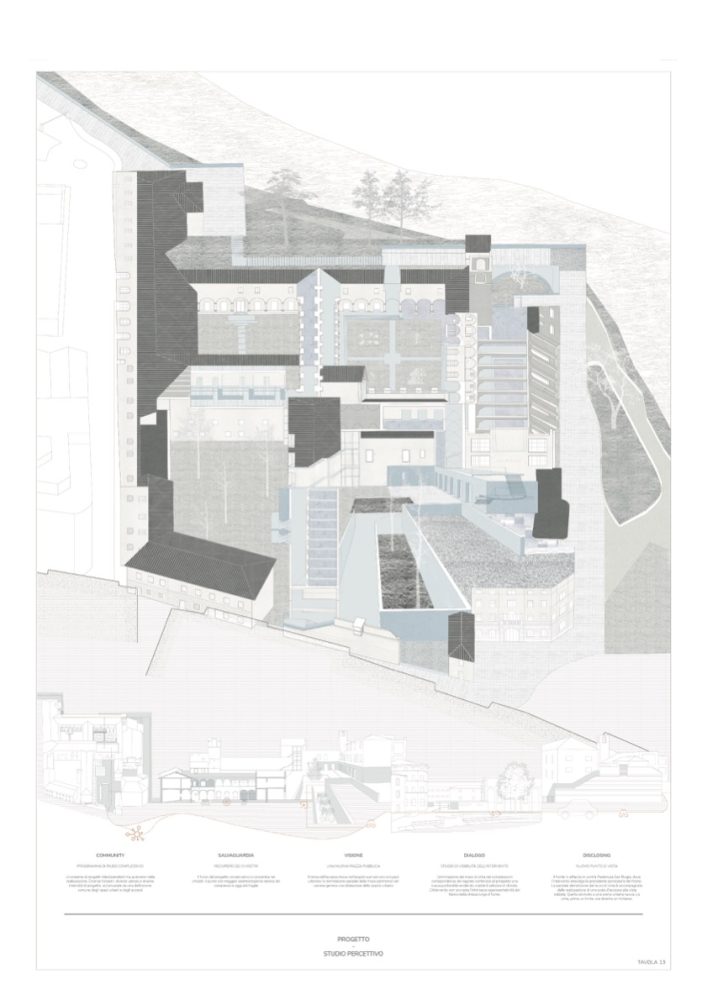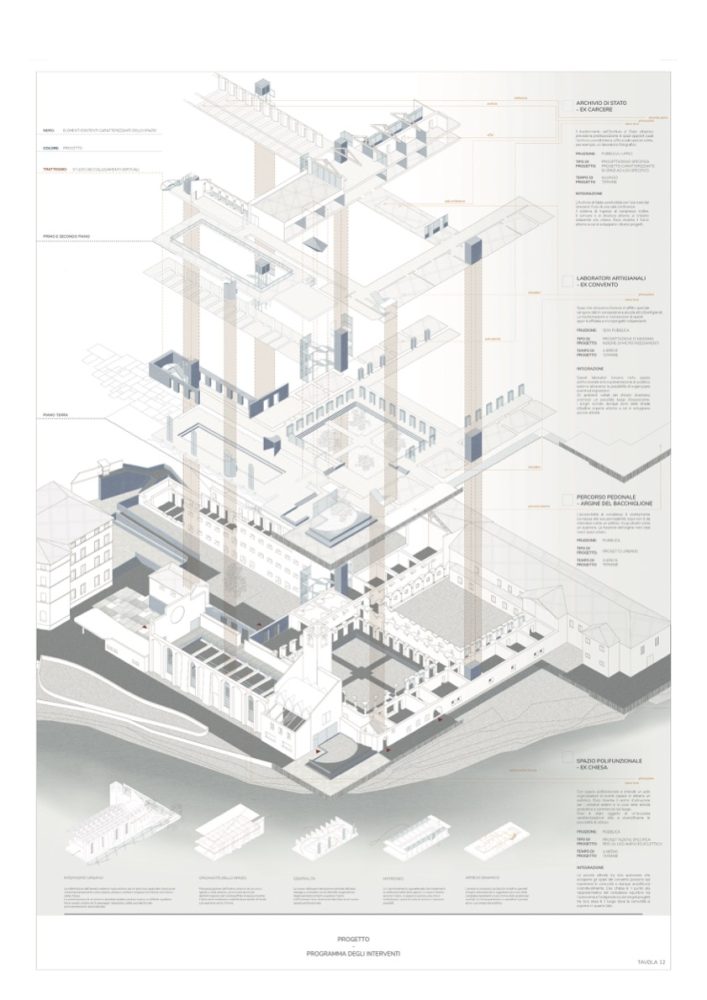 San Biagio complex in Vicenza saw a progressive functional deterioration: it was transformed from a convent into a barracks in 1797 and then into a prison in the twentieth century. In recent years this process has culminated in a generalized abandonment of the area, except for the former church, which actually is a multi-storey garage.
Hence the urgency to recover a place whose physical degradation and the loss of collective identity come together. The comparison between the city scale and the conspicuous dimensions of the area as well as the historical and functional heterogeneity of the complex's environments require a diversified recovery both in terms of methods and timing. Imaging a community organized around the effort to resolve in the urban fabric of the historic city center, to which the area belongs, the isolation of the complex by moving the seat of the State Archives into it, informal occupation with small craft workshops, and the conversion of the garage in the former church into multifunctional space. This organic coexistence of multiple actors has the purpose of making the place usable again.
The boards narrate the recovery by several voices, combining different scales and points of view by analogy. This reassembly of fragments produces a different narration of the place from that you can experience now, and so it becomes a project because it provides a synthetic vision of possible futures.