Resources as a construction incentive. FASHION CENTRE.
M02 DESIGN STUDIO PROJECT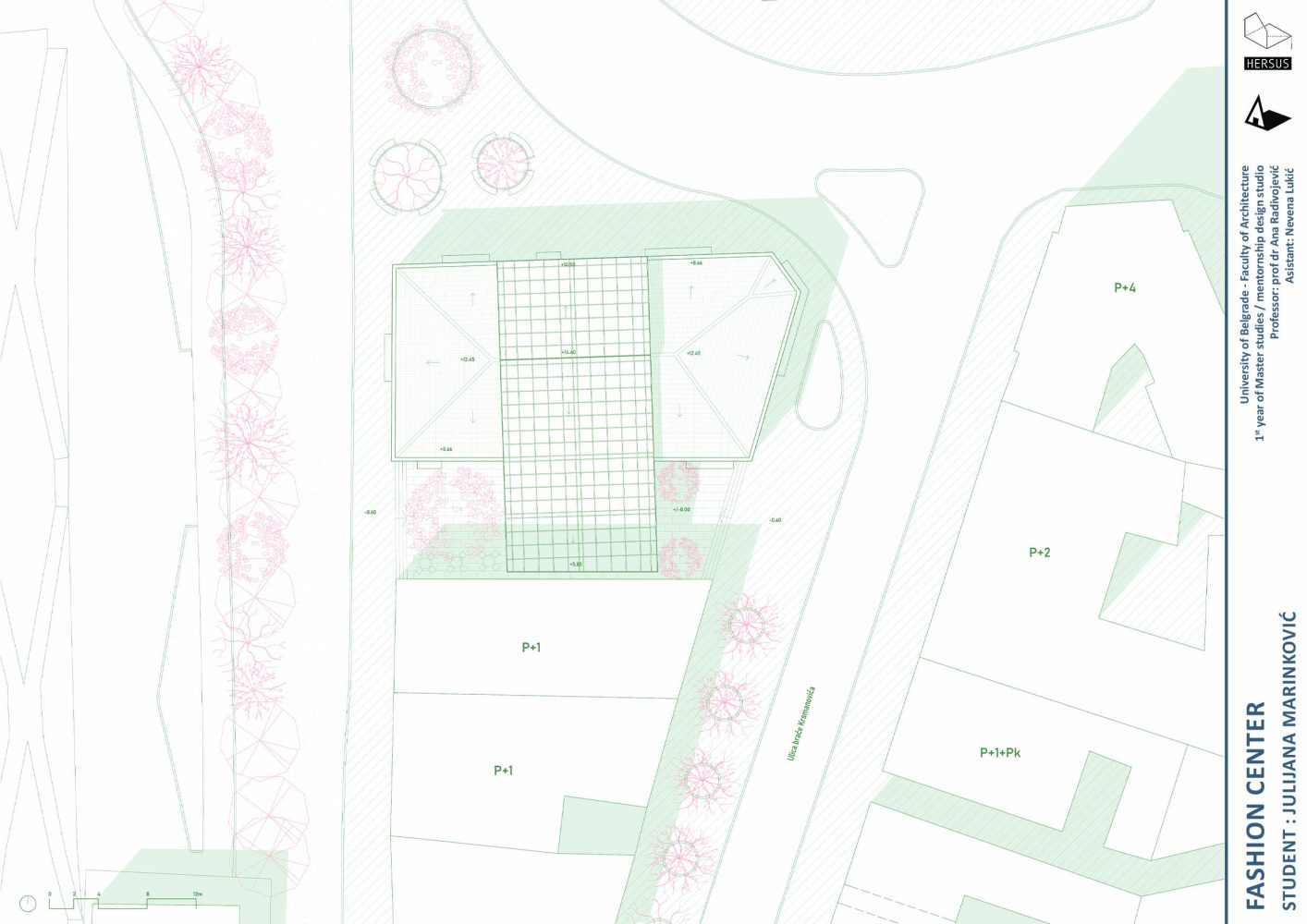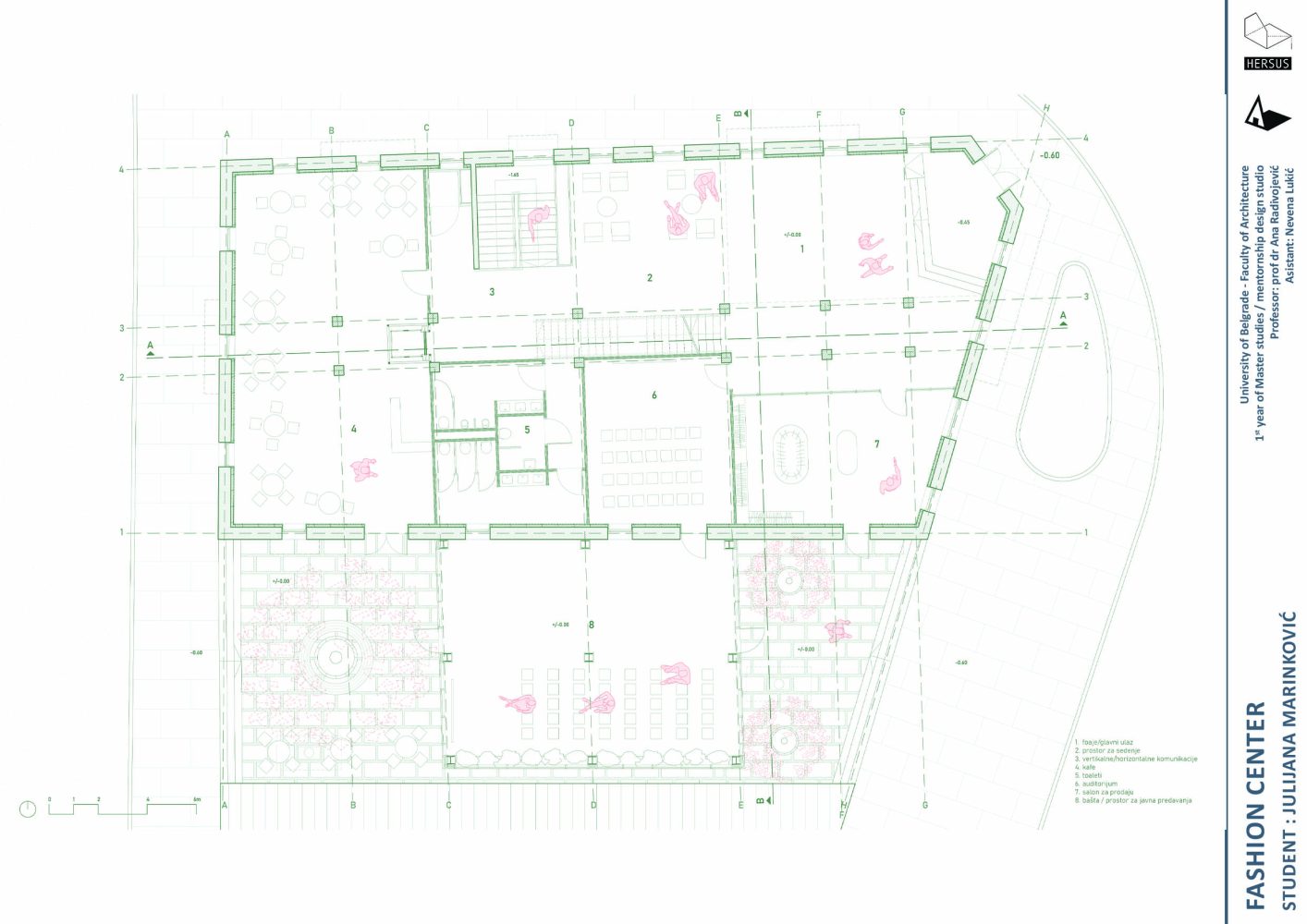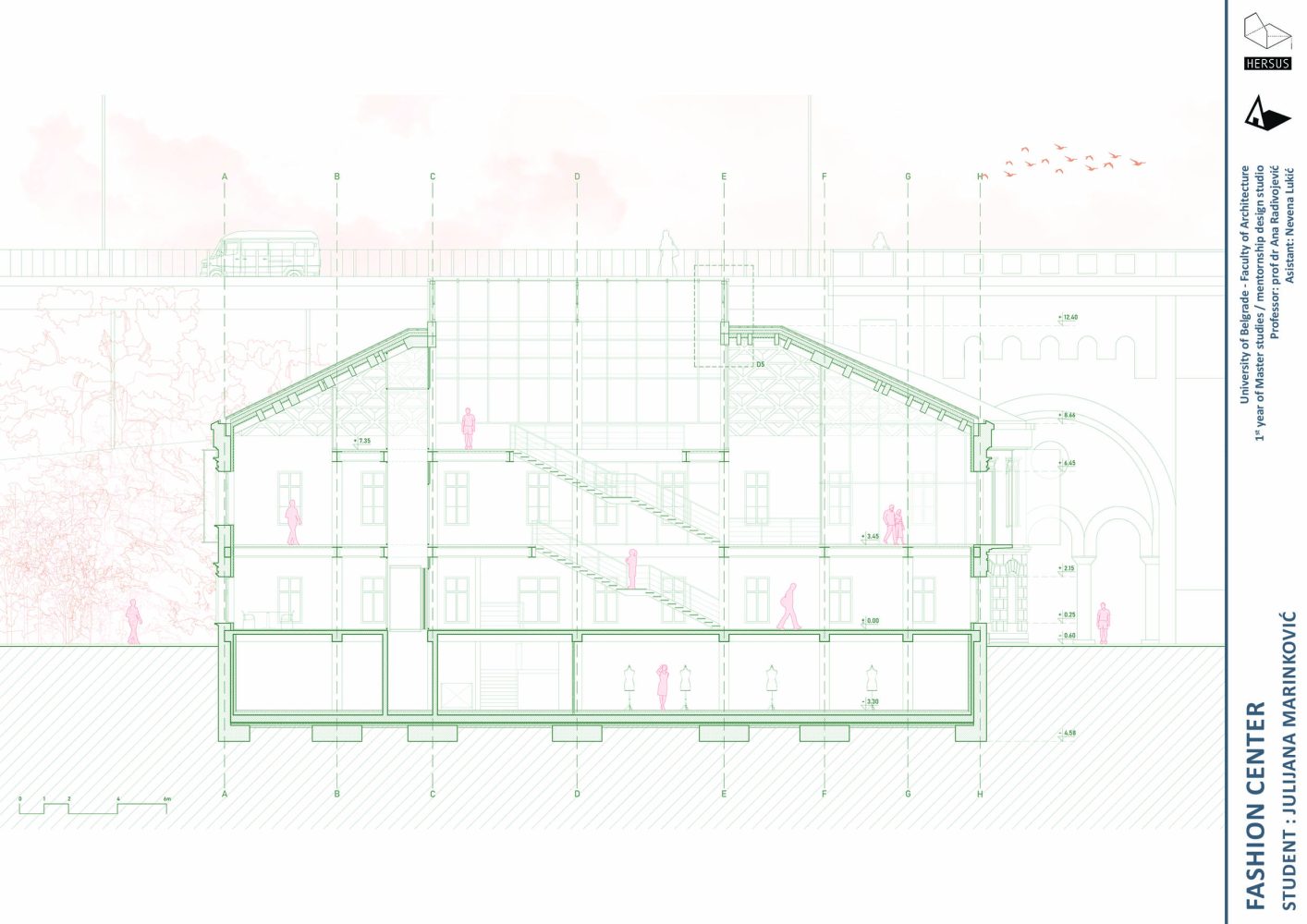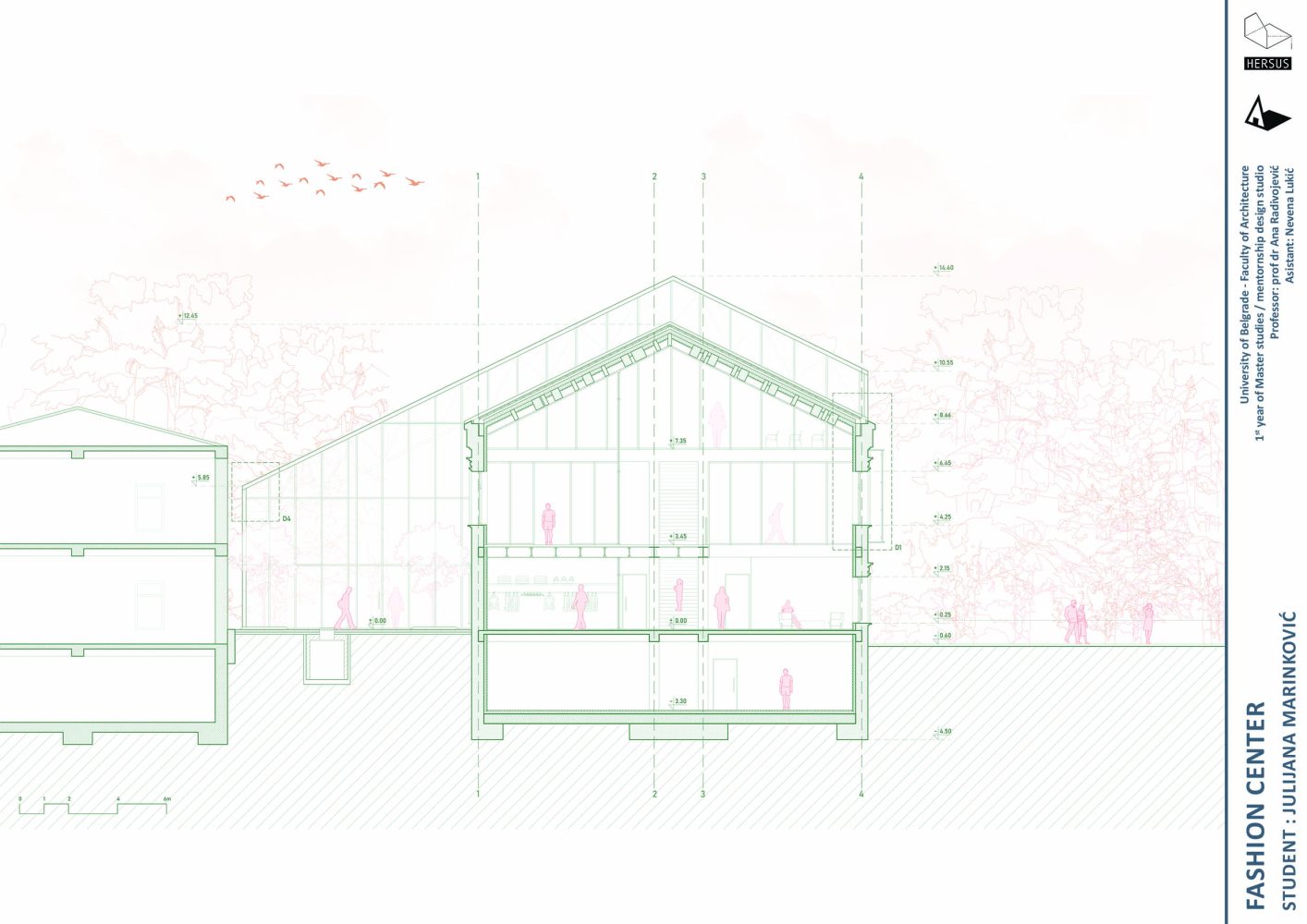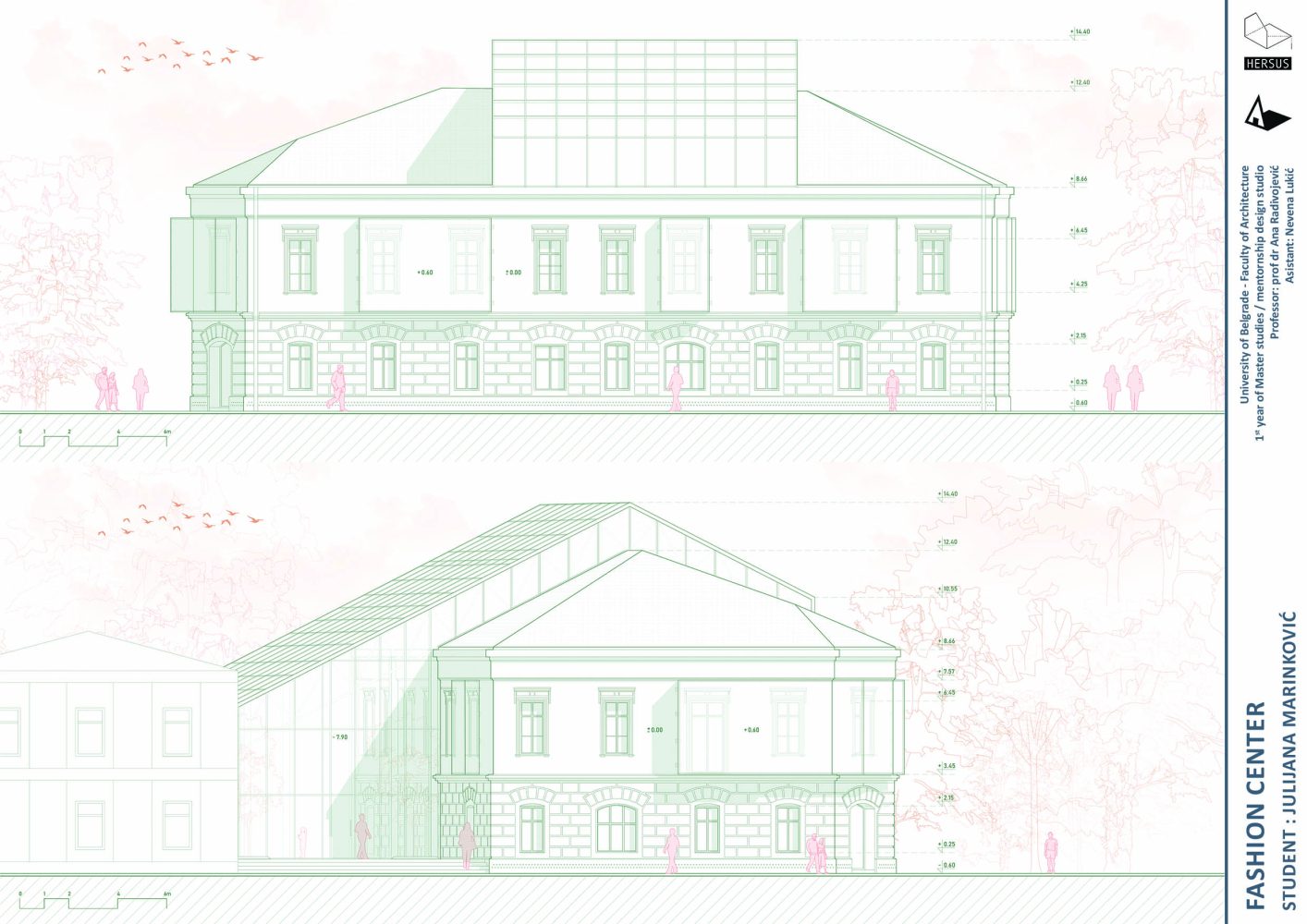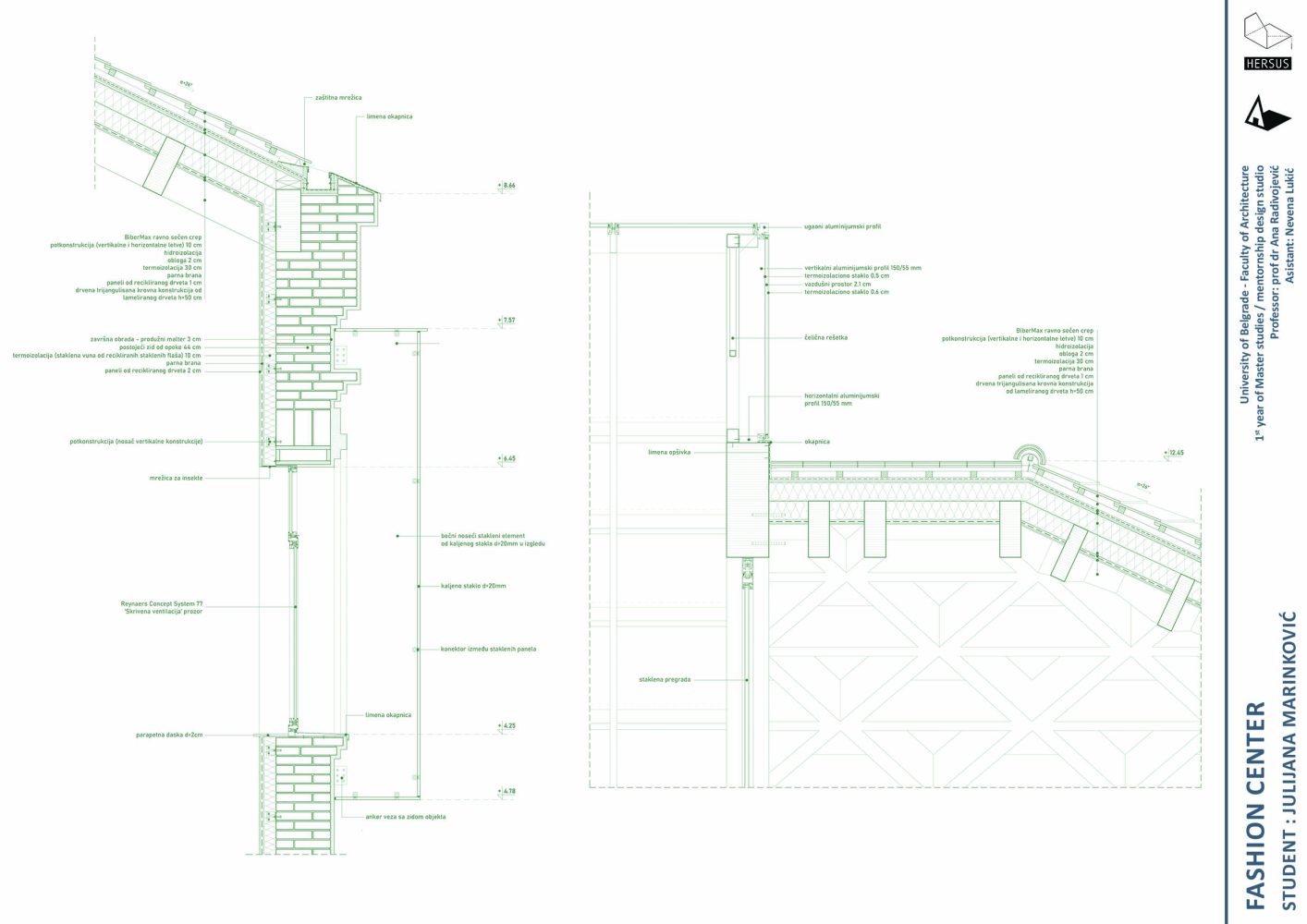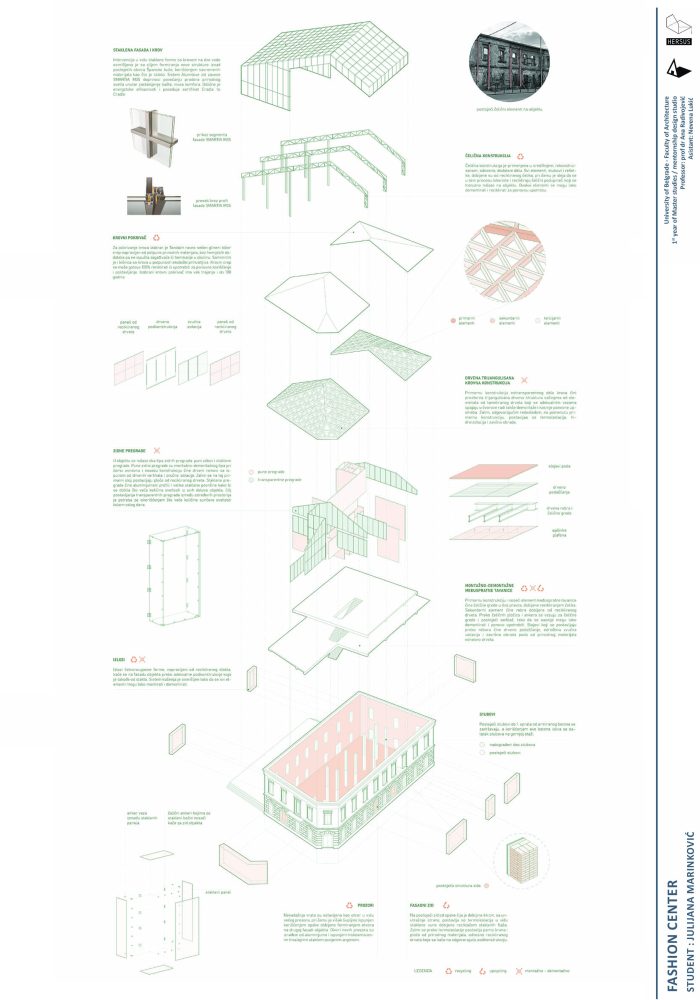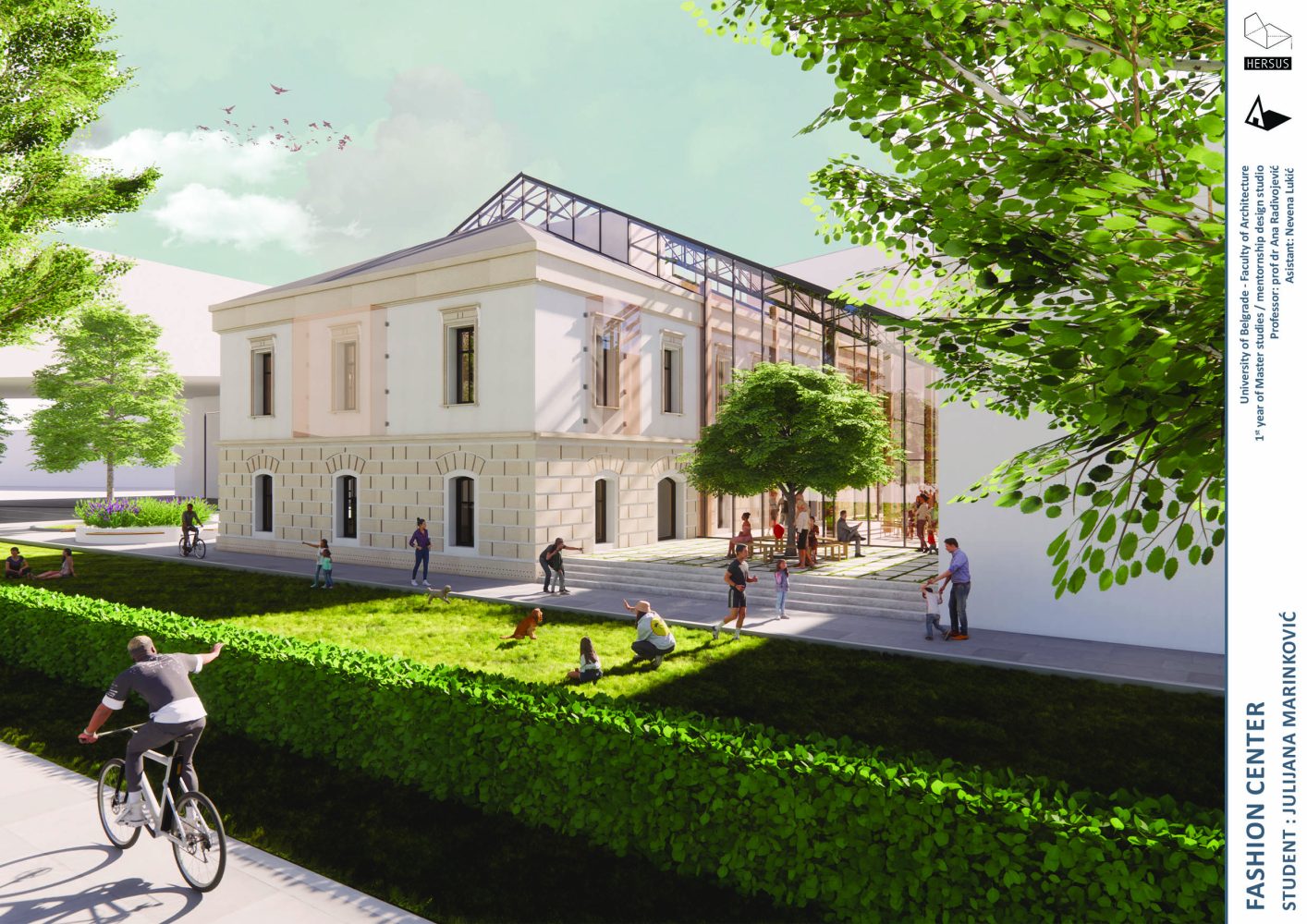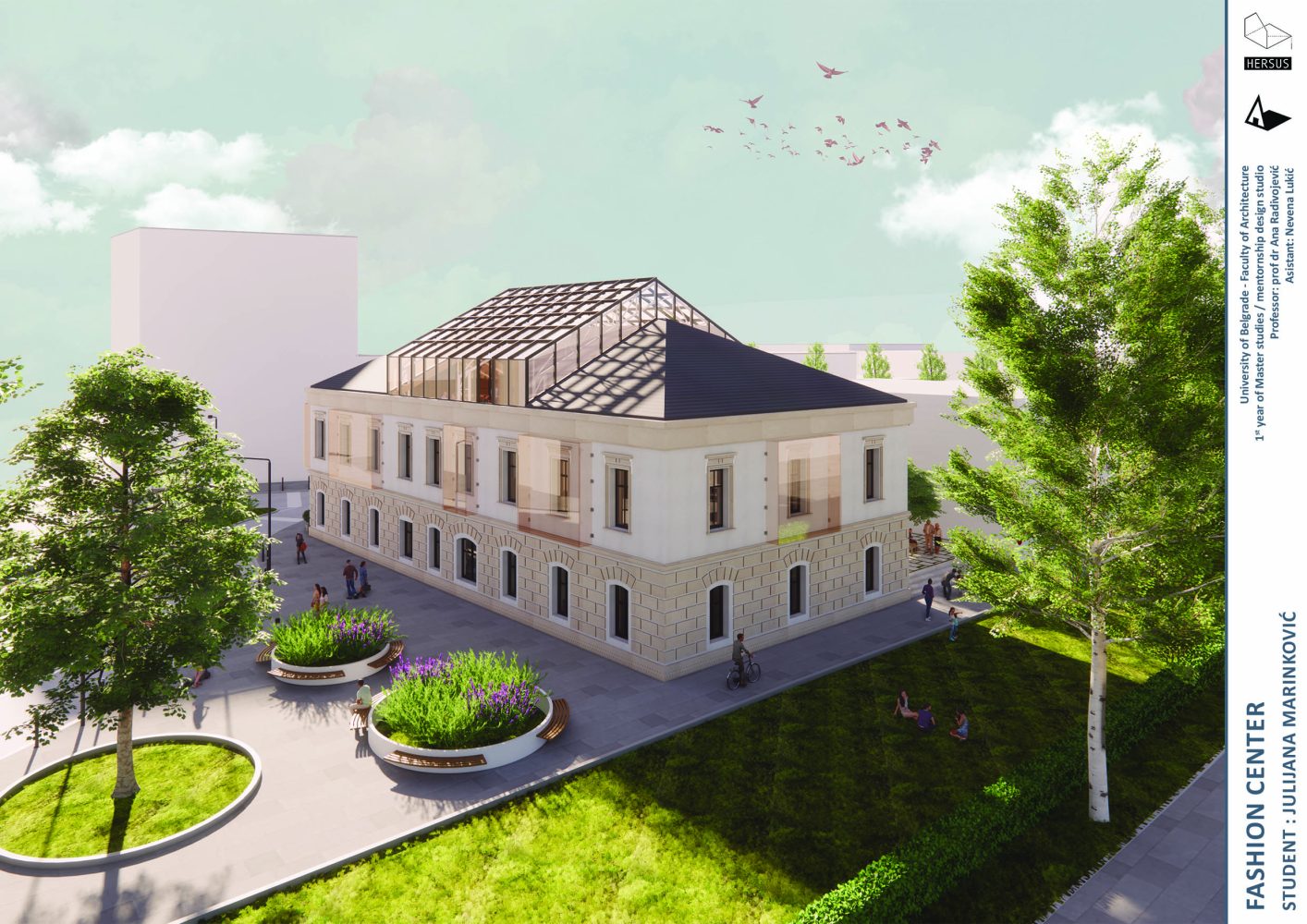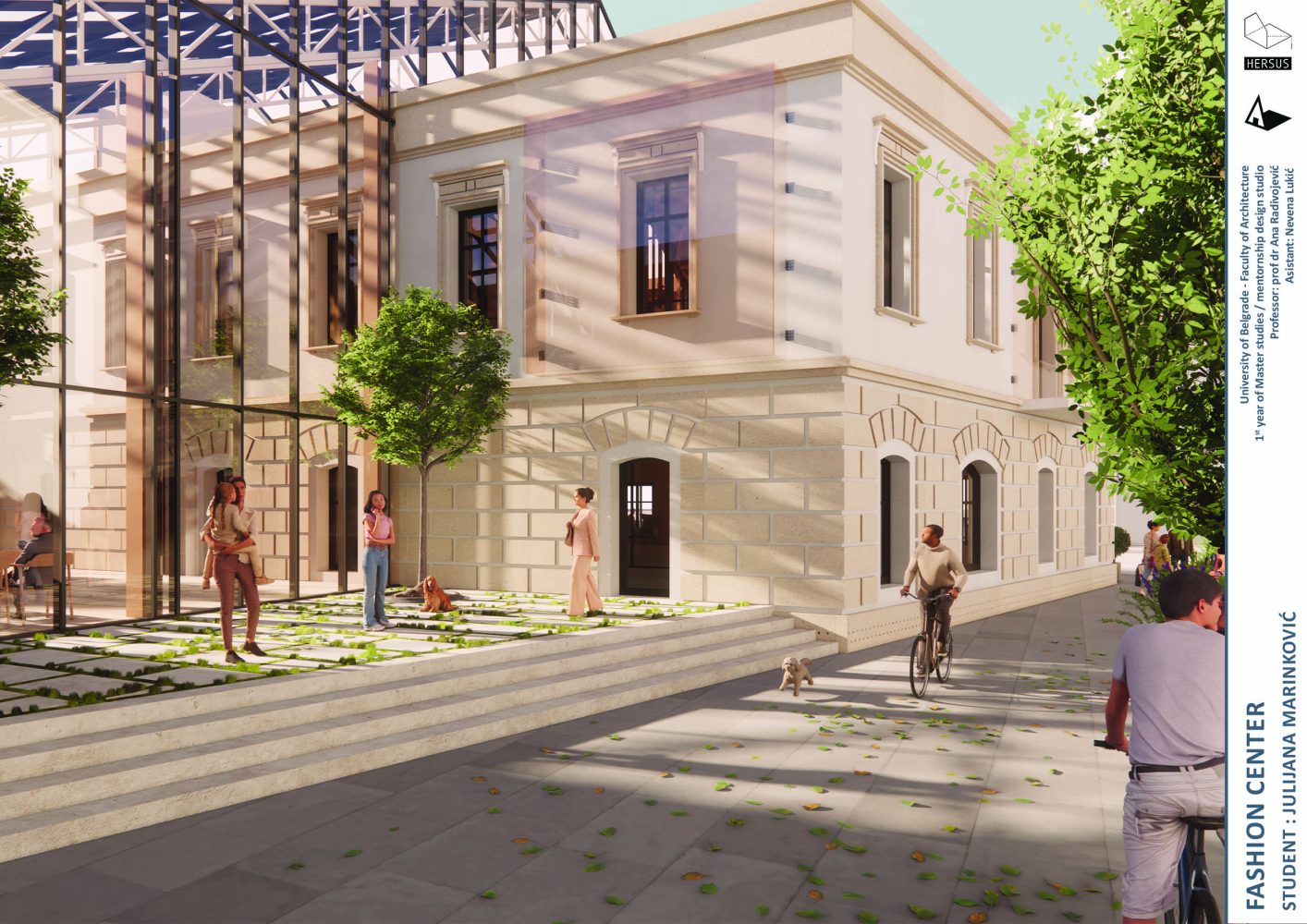 The position of the "Spanish House" in relation to the narrower part of the environment is such that it can be characterized as a very busy and attractive area of the city. The immediate proximity to the river, the Sava promenade and a large number of catering establishments has a favorable effect on the development and the possibility of reuse of the spatial unit in question.
After analyzing the possible content that could be found inside the building, the formation of the fashion center of the city of Belgrade was the final idea, given that there is no building in the wider environment whose primary function is directed towards this branch of culture. The idea is that the content of the object is made up of zones that will make the project attractive and unique in its environment, both in terms of the content it provides, as well as in terms of design principles and the use of modern and environmentally friendly materials.
The building is divided into four floors (Po+P+1+Pk). In the basement of the building there is an archive or a museum open to the public, where a permanent exhibition is set up, the theme of which is the fashion of Belgrade throughout history. In addition to the archives, there is a storage room and toilets on this floor. The ground floor of the building consists of an entrance area with a foyer, a sales hall where visitors can buy a specific piece of clothing from local designers, a space for public lectures with an exit to the closed garden and a cafe. On the first floor, there are workshops, an open space area, administration and a meeting room. The space intended for holding fashion shows with the supporting area is located on the last floor.