Alexandrou Demetriou Tower, Nicosia, Cyprus
Restoration of Alexandrou Demetriou Tower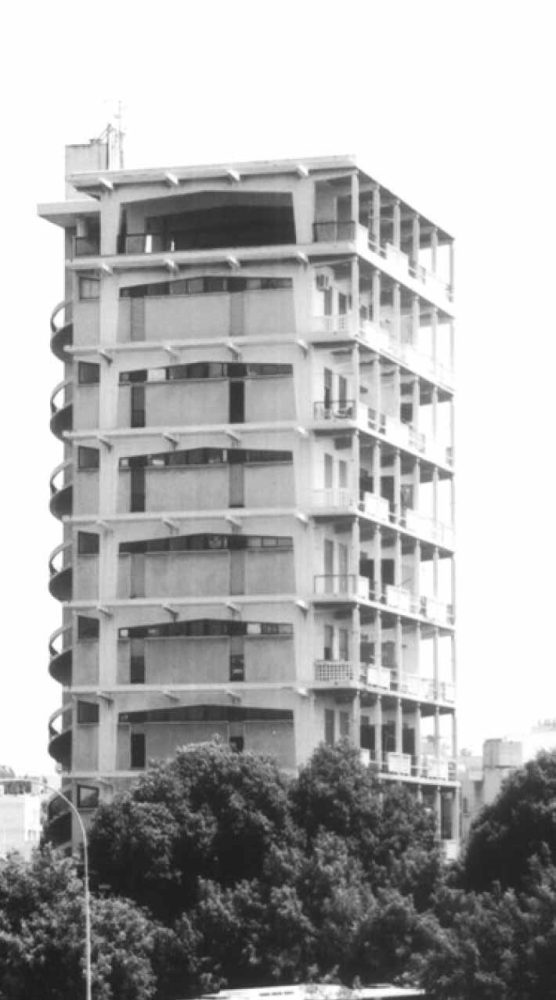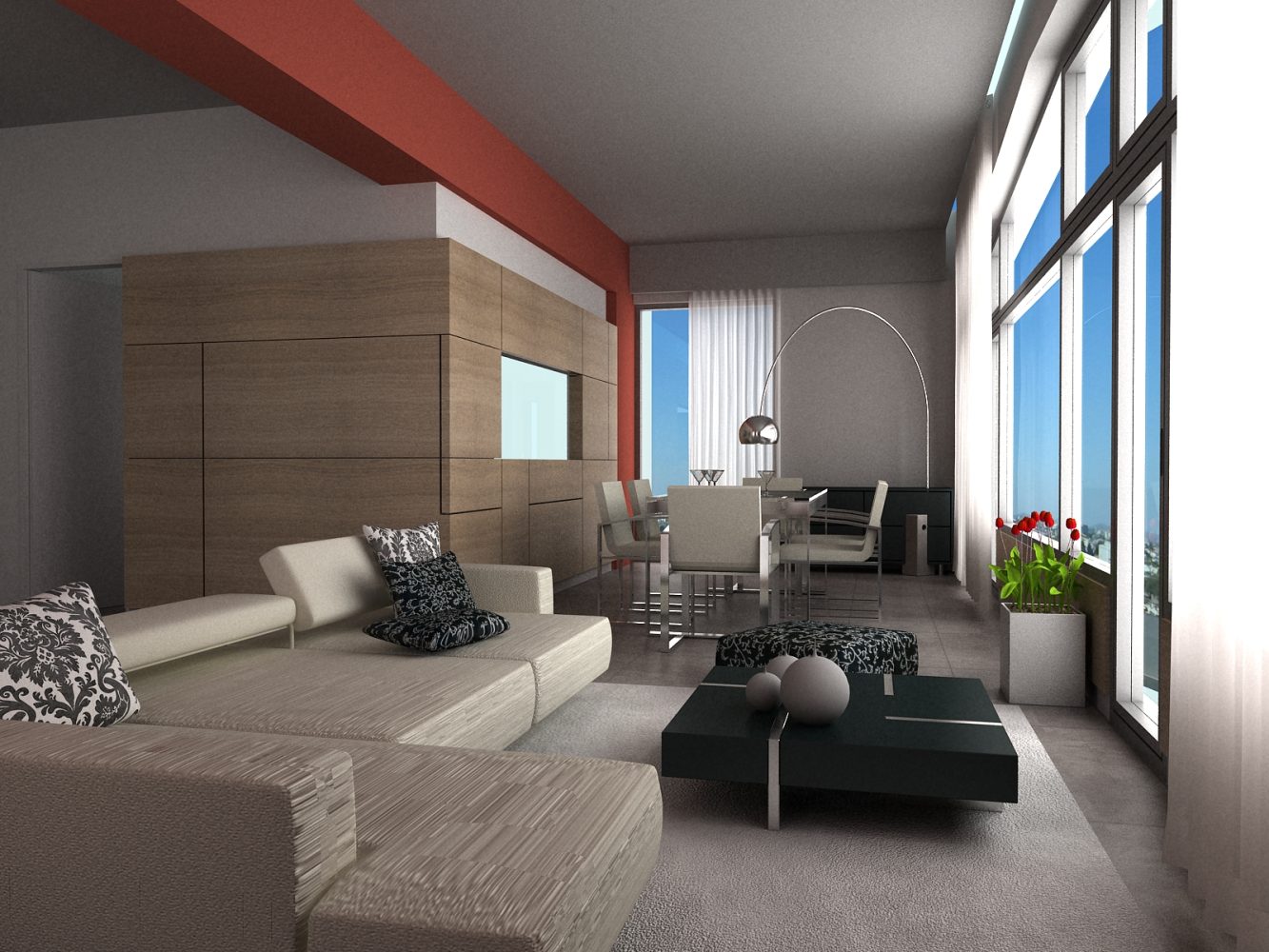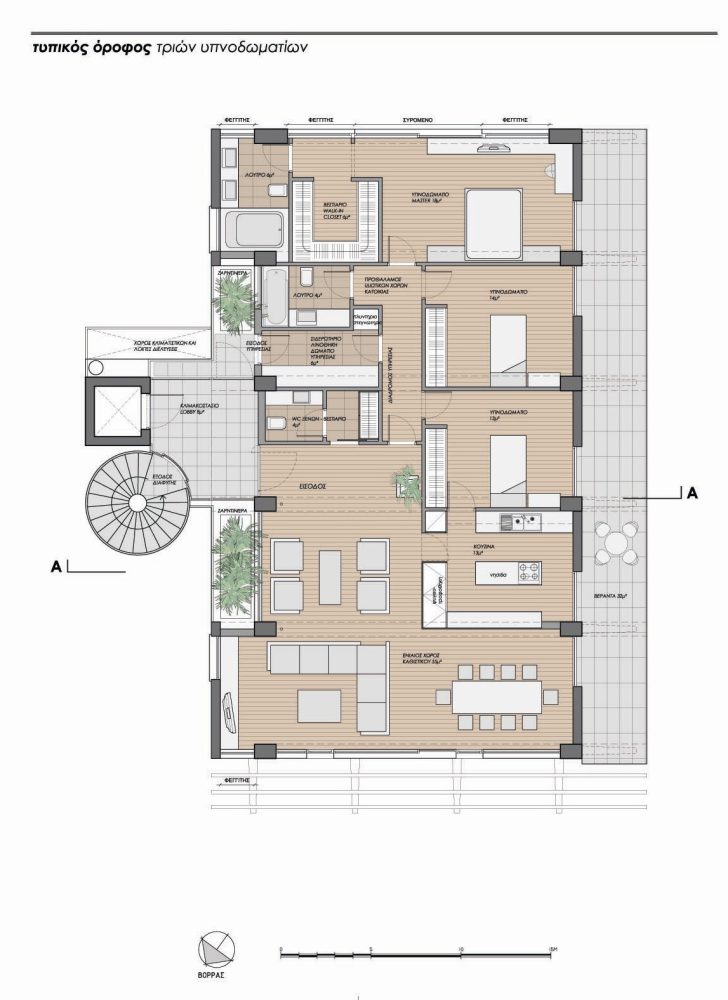 History of the building:
Alexandrou Demetriou Tower is a seven-storey building, located at the junction of Stasinou and Salaminos Street, outside the walls of the old city of Nicosia, very close to the Gate of Famagusta. The building was designed by the well-known Cypriot architect Neoptolemos Michaeides in 1957-59 for Alexandrou Dementriou's family, who were importers of argicultural machinery. It was initially designed as a mixed-use building to house the offices and exhibition spaces of Demetriou's company while offering apartments for rent.  In 2006, after a period of decline and abandonment, the building was declared under preservation as a monument of Modern architecture and during the years 2006 to 2008, the study for its restoration was initialized and completed. The restoration project took place in 2009-2012.
Project description:
The scope of the project was the restoration of the entire building, its reuse and sustainable energy refurbishment in accordance with  current needs and conservation principles.
The proposal seeks to redesign the building without altering its original character and accurate outline. For this reason, the design is strictly bounded to the existing structural grid.
The plan is reorganized based on the conceptual view and the bioclimatic approach of the original design with the aim to improve thermal and visual comfort conditions. The plan is reorganised based on the conceptual view and the bioclimatic approach of the original design. In all seven storeys, the initial use -housing- is restored, but altered, unifying the three separate apartments (the 2 apartments and the studio) in one. Another housing unit is added in the place of the covered terrace of the 8th floor. Its façade is kept at a distance from the structural elements, aiming at the preservation of the initially "empty" eighth floor concept. The ground floor shop is restored to its initial design. An entertainment space is proposed for the semi-basement. The facades of the building are carefully redesigned and receive the minimum interventions.
The design of the building incorporates simple passive heating and cooling strategies, namely exploitation of direct solar gains, shading and natural ventilation, as well as daylighting features. The above features are architecturally integrated into the new design and contribute to the improvement of the bioclimatic behaviour of the building, especially during the under-heated and over-heated period of the year.