Student Workshop 2 - Group 1
Adaptive reuse of existing traditional urban dwellings _ Revitalisation of Chrysaliniotissa area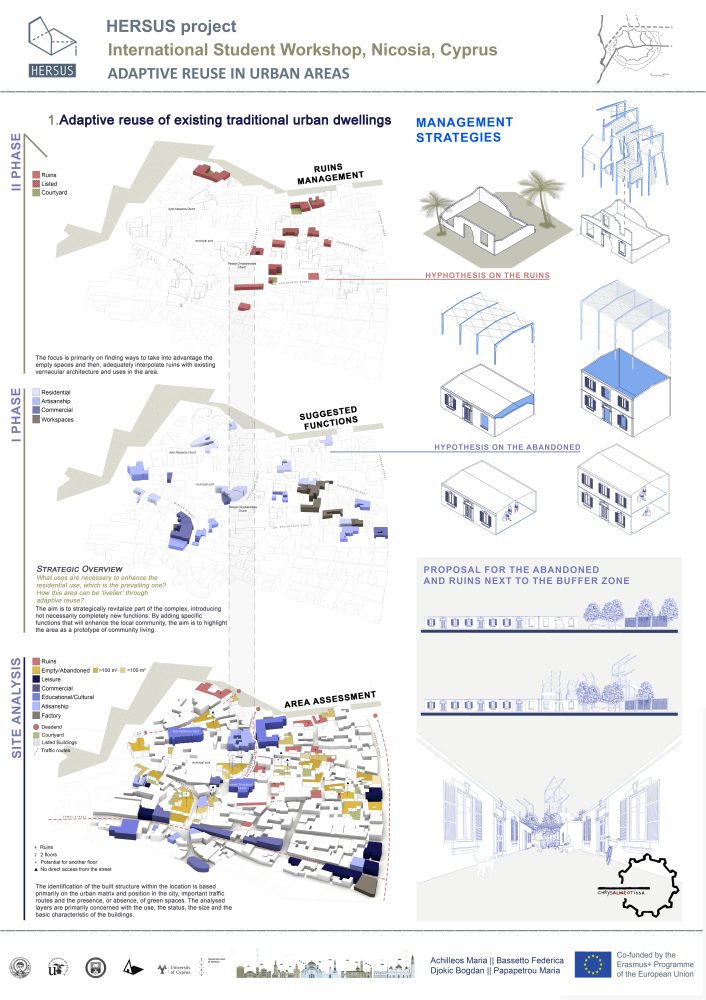 Concept
The identification of the built structure within the location is based primarily on the urban matrix and position in the city, important traffic routes and the presence, or absence, of green spaces.
The layers we analyse and potentially supervise are primarily concerned with the use, the status, the size and the basic characteristic of the buildings and the communication with the surrounding built landscape.
Recognized wholes or separate spatial determinants aim to strategically revitalize part of the complex, introducing not necessarily completely new functions. By adding specific functions that will enhance the local community, the aim is to highlight the area as a prototype of community living.
The focus is primarily on finding ways to take into advantage the empty spaces and then, adequately interpolate ruins with existing vernacular architecture and uses in the area.