The Gates, Valmarana Salvi Garden
Research: entrances towards Valmarana Salvi Garden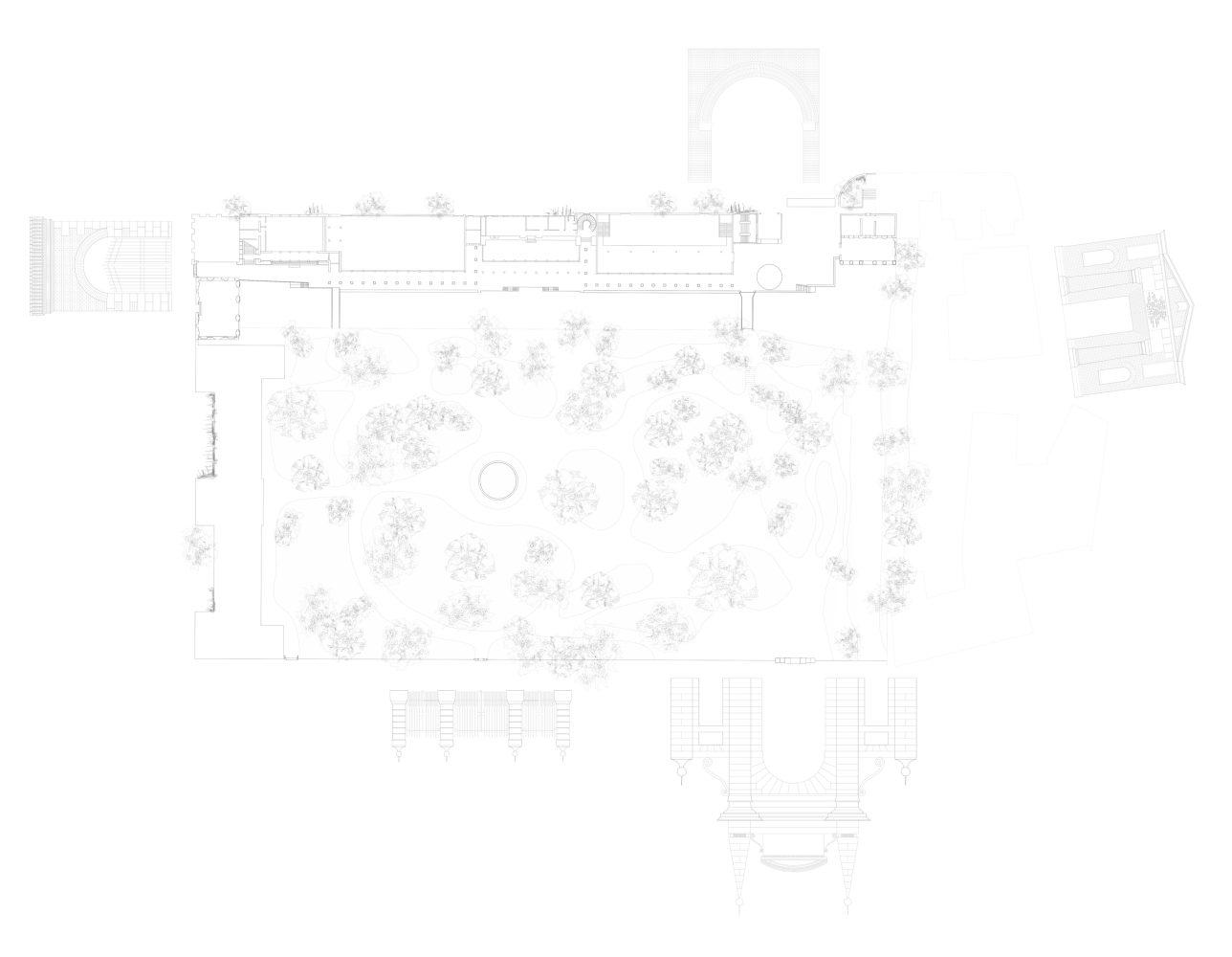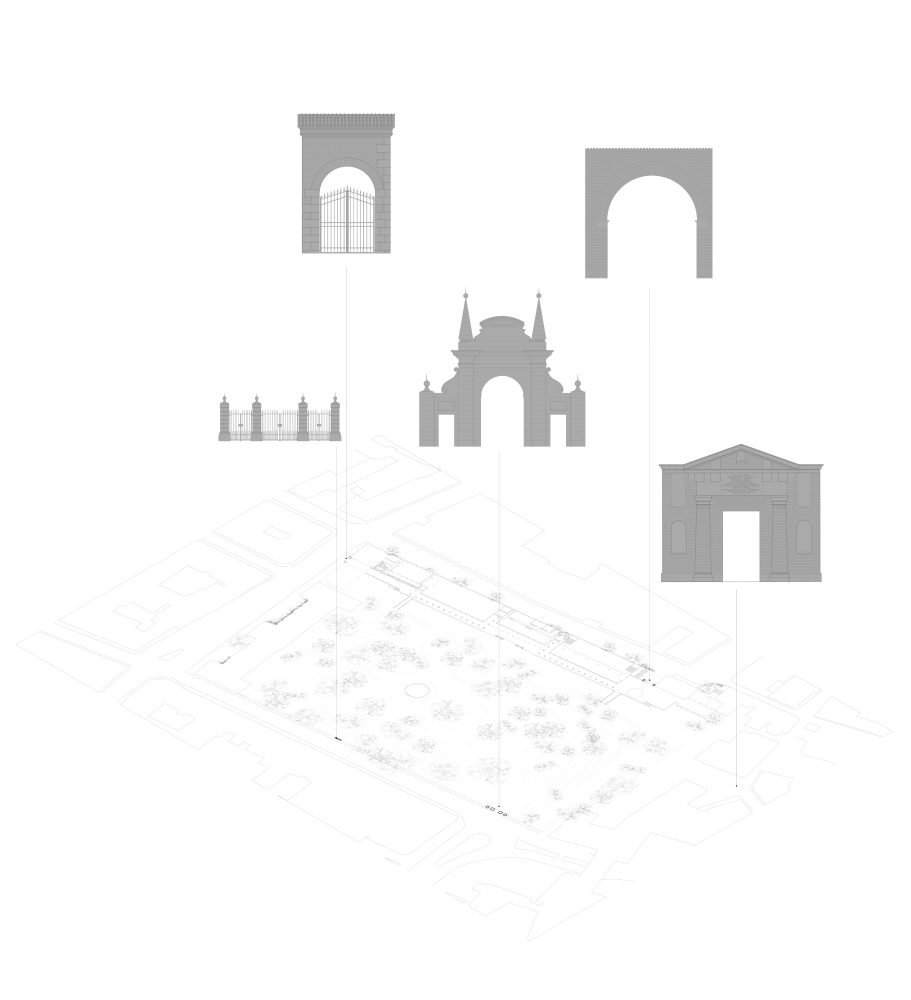 When we were passing through and observing the Valmarana Salvi Gardens, obviously because of the neglect to the buildings that lost all the care, attention and for a big part its function we could perceive that nature was accessing this site.
We want to enhance this typology of losing identity as nature within its borders. as we would like to call border fluidity. In the past, behind the former fair buildings there was a fragment of the ancient city walls. The new building assume this structure and became a new border.
The garden has several accesses already present from ancient times, these gates we would like to become more present so the use of the garden and its structures can be valued once again.
Our choice is to enhance these ancient gates by the pave mentation and intervention of nature, that the people living and working around the, get confronted again from all directions with the presence of the Valmarana Salvi garden.
The gate on the east side of the Valmarana salvi garden is hidden within the houses around the garden, we would like to re-open this path to the public so that the visitors enter again through the Loggetta Valmarana (this means to re-open the door in this loggia that is closed now).