The Medieval Mansion in Potamia
Advanced Team Project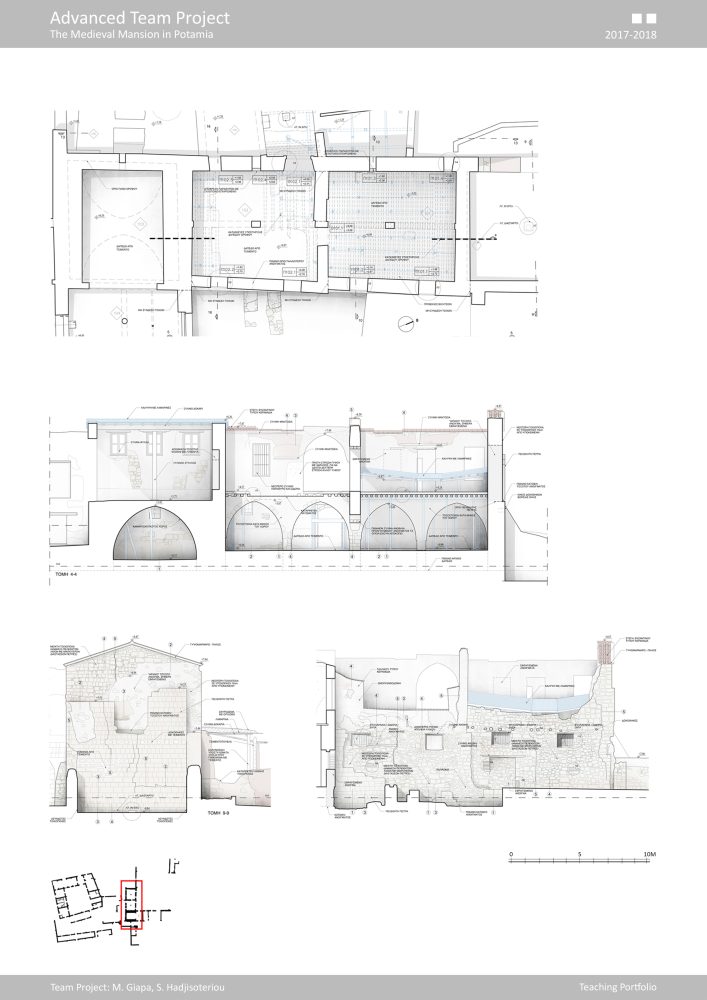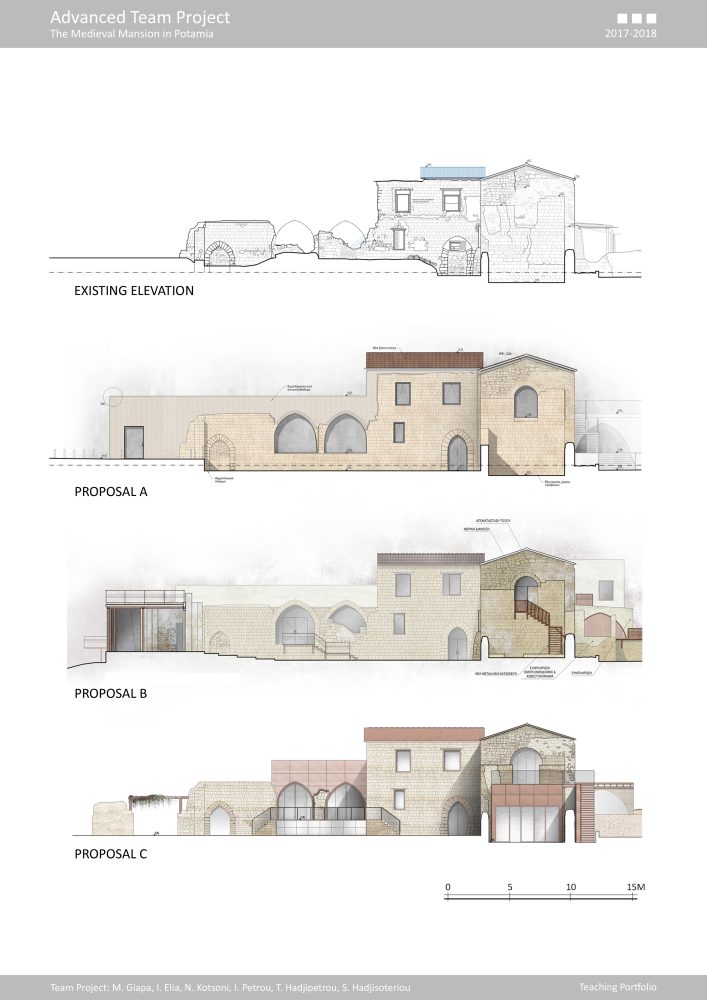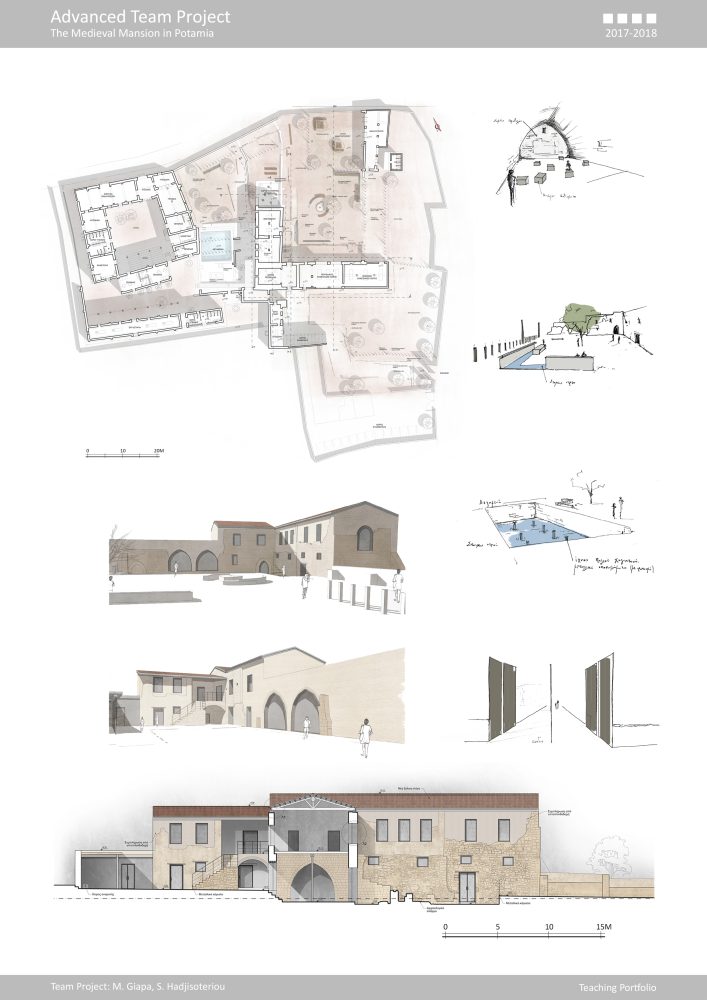 The Capstone Design Project consists of three individual courses of a total duration of three semesters. Through the course CON 500A-C, a close collaboration is achieved between the three departments that participate in the program (Architecture, Engineering, Archeology) and their individual fields of specialization, as well as between the students who come from different academic disciplines.
In particular, this course gives students the opportunity to become trained and acquire the scientific knowledge required in their field, while familiariarizing themselves with the tools and methods for conducting historical and archaeological research and excavations, on-site design recording (using traditional and contemporary measuring instruments) and systematic data analysis.
At the same time, students explore issues of digital recording and three-dimensional renderings. In addition, they gain knowledge on recording construction pathology by identifying damage and alterations to building materials and elements, as well as on processing and evaluating field data. Students are also trained in the methodology of sampling and laboratory analysis of building materials. Finally, they become trained on formulating theoretical and design proposals for the conservation and reuse of historic buildings.
The object of this study is the Medieval Mansion in Potamia. The village of Potamia belongs to the province of Nicosia, nearby the buffer zone. The primary goal of this study is the recording and documentation of the current form of the building, both historically, architecturally and structurally. Then, the data that will be collected and analyzed, will be used as a basis for formulating a proposal for conservation and restoration of the building complex.